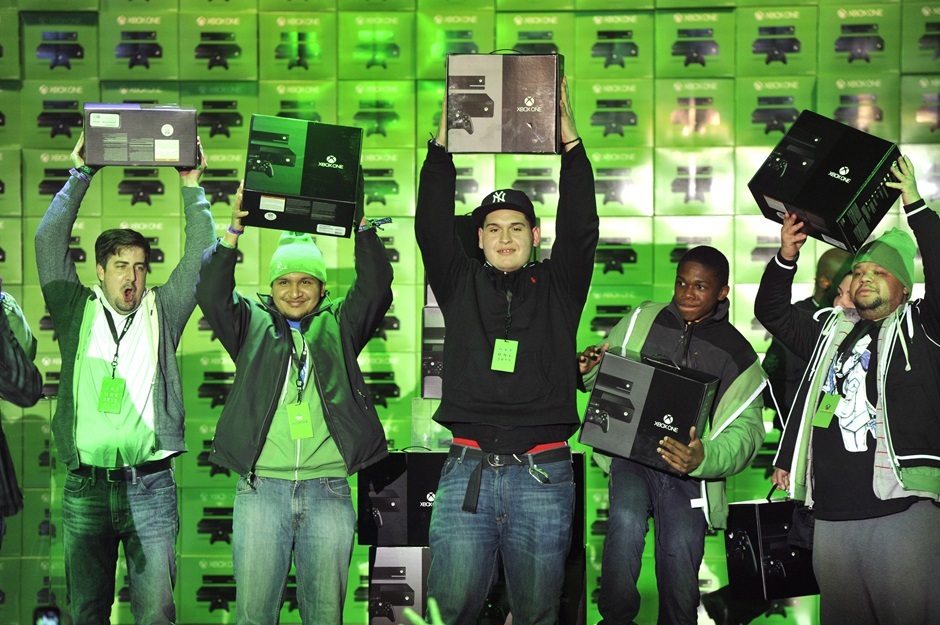 Following a worldwide celebration, Xbox One launched in 13 markets on Nov. 22 to great fanfare. The team is excited to confirm the launch of Xbox One was the biggest launch in Xbox history, with more than one million consoles sold through worldwide in less than 24 hours – surpassing day one Xbox 360 sales and setting a new record for Microsoft.
Gamers couldn't wait to play Xbox One and check out new games like "Forza Motorsport 5," "Dead Rising 3," and "Killer Instinct." In the last 24 hours:
Over 60 million zombies have been killed in "Dead Rising 3"
Over 3.6 million miles driven in "Forza Motorsport 5″
Over 7.1 million combos in "Killer Instinct"
Over 8.5 million enemies defeated in "Ryse: Son of Rome"
"We are humbled and grateful for the excitement of Xbox fans around the world," said Yusuf Mehdi, Corporate Vice President of Marketing and Strategy, Xbox. "Seeing thousands of excited fans lined up to get their Xbox One and their love for gaming was truly a special moment for everyone on the Xbox team. We are working hard to create more Xbox One consoles and look forward to fulfilling holiday gift wishes this season."
The launch of Xbox One unleashed a new era of games and entertainment. Xbox One brings the best games, live TV, Skype, sports, fitness, music and more to one system at the center of the living room, all available at the command of your voice. There are 22 game titles for Xbox One available today, including 10 exclusive titles.
X Box – India 
The Microsoft console has been put on pre-booking, where buyers will have to pay Rs 1,999 for the console and the rest of the amount on the release of the product. The full price of the console is listed as Rs 40,000, which sounds like a rather arbitrary amount given the $499 price tag of the console.
It must be noted that the Xbox One will only release in India in an official capacity late next year. However, the listing says the Xbox One will be released in December 2013, which is something we are seeing for the first time. The console comes with one-year warranty from Microsoft.
Source: – X Box News
Enjoy gaming,