Hi, now you all must be quite around with Windows 8. Also you must have got versed with the UI of Windows 8. The all new Metro UI by Microsoft has please lot of the potential PC user's. Also MS had done great campaign for the product to be acceptable worldwide, and it stood out standing.
Just a day back MS has released an update to Windows 8 code name as Windows Blue or Windows 8.1.
So you if you are confused or don't have an idea about what is this Windows 8.1.
I have just tried to summarize all the things you need know about Windows 8.1.
What is Windows 8.1?
Windows 8.1 is an update to Windows 8. A preview version was released on June 26, 2013, for Windows 8 and Windows RT. If all goes according to plan, the final version should be released to manufacturing in August so that it can be widely available for the 2013 holiday season, roughly a year after the debut of Windows 8.
The Windows 8.1 Preview has its own home page. Microsoft has published a somewhat long-winded Windows 8.1 Preview FAQ that has a few facts mixed in with the marketing happy talk. For technical support, Microsoft has created a dedicated Windows 8.1 forum at its Community site.
What's new? What's changed?
A Start hint that appears on the taskbar, where the Windows 7 Start button is located
More flexible Start screen customization options
The option to go directly to the desktop instead of the Start screen
Much tighter integration with SkyDrive
More options for arranging modern (Metro) apps side by side
New "first party" (Microsoft-authored) Windows 8.1 apps
A redesigned Windows Store
Install the Windows 8.1 Preview!
Go to the Windows 8.1 Preview page on Windows.com. The Windows 8.1 Preview will be installed through the Windows Store. Please see the Windows 8.1 Preview FAQ for the minimum requirements needed to install the Windows 8.1 Preview.
The preferred way for consumers to get the final release of Windows 8.1 is either preinstalled on a new device or via the Windows Store. If you visit the Windows 8.1 Preview page on a device running Windows 8, that's the way you'll be gently steered. After installing a Windows Update Standalone installer package, you'll be prompted to restart your Windows 8 device, at which point you'll see this message.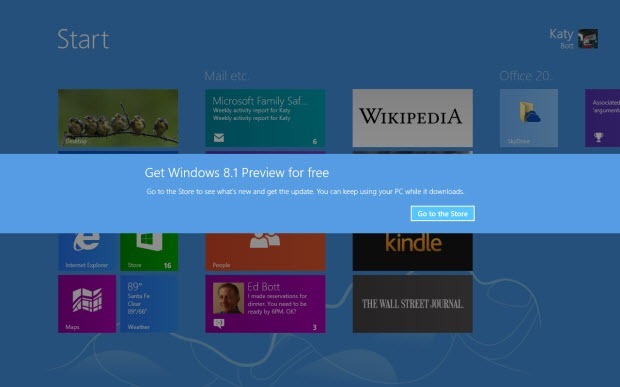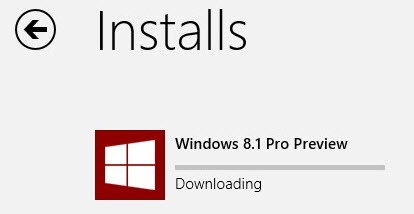 Can the Windows 8.1 Preview be uninstalled?
No. The only way to roll back to your previous installation is to wipe out the installation and replace it with a backup created before you installed the preview.
Summary: It's not just a service pack. Windows 8.1 is filled with dozens of significant improvements, large and small, that improve its usability. The built-in apps also get some major upgrades and additions.
For further reading of detailed list of features :- Visit the Windows Blog
For the features List : – Visit the ZDnet Blog
I hope I have cleared some doubts in this post.
Happy Reading,