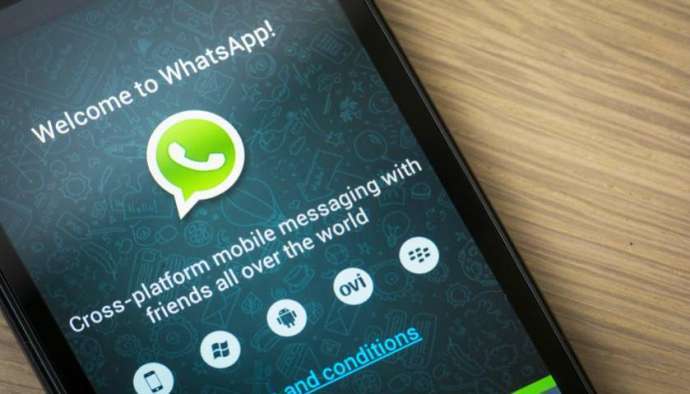 A few weeks ago, WhatsApp began rolling out calling through their app to a few users. No one really knew how to get it activated on their phone and keeping it activated. This meant that initial testers were able to extend it to their friends who further helped other WhatsApp users join the club. However, this invite system is not working for all users. It appears that today, WhatsApp has begun rolling out calling to everyone now. WhatsApp has flipped a few switches to get it going today, as there's no new update here, and it works on version 2.11.528.
According to Android Police, a friend with WhatsApp Calling enabled has to call you to get it to trigger. As that's how they got the functionality enabled. While it may be annoying, but it is a good way to have a slow rollout and make sure this feature doesn't kill their servers.
WhatsApp has calls in its dedicated tab now. So you have Calls, Chats, and Contacts. So you are able to see your call log, your chats with various contacts, and then your contacts on WhatsApp. All from that "home screen". Which is definitely nice to have. If you tap on the contacts picture, you'll get a bigger picture along with the option to call chat, or view their information. Kinda similar to the Contacts app in Android.
The update seems to get activated when a user with voice calling capability calls his WhatsApp contacts. Once the update is activated, the user interface also changes to feature a separate voice calling screen. A phone icon also appears next to the WhatsApp contacts, and you can also see the call logs of your device.
WhatsApp hasn't officially announced the roll-out but with the number of devices supporting the feature, we can anticipate an announcement any time soon.
With this offering, Facebook owned WhatsApp will also direct an assault at voice calling apps like Viber, WeChat and others. You can even expect a backlash from the phone companies in the form of increased data pack costs. But no matter what, the 700 Million WhatsApp users are going to get a reason to celebrate real soon.
Calling through WhatsApp uses Wi-Fi or 3G/4G to make calls. It appears that you are not able to make calls to your WhatsApp contacts from the phone app on your phone. You'll have to exit the app to do that, unfortunately. Which probably isn't a big deal, but if you're in an area with slow internet, you may want to use their voice network. Hopefully WhatsApp will add the ability to switch between voice and VoIP in the future for their calls. But it is nice to see this feature finally rolling out
While calling feature is available with WhatsApp Version 2.11.528, it is buggy. For the better experience, use the Version 2.11.531, which is available directly from WhatsApp website.
SOURCE: Android Police
So how many of our readers use WhatsApp? Are you excited about their Calling feature to finally be rolling out? Be sure to let me know in the comments down below