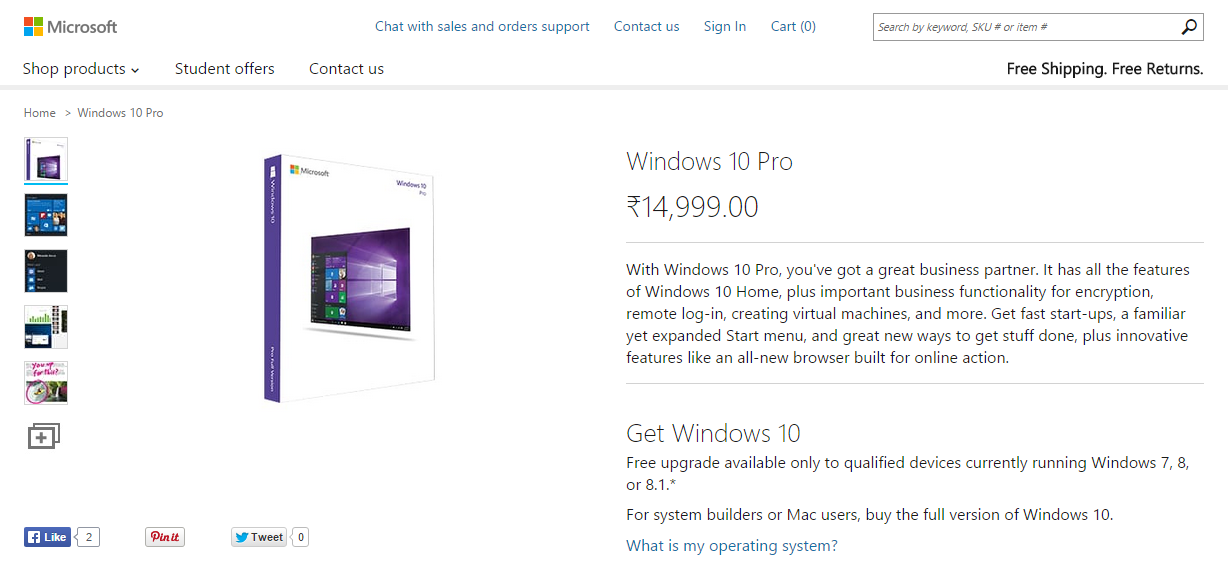 Following the launch of Windows 10 on Wednesday in 190 countries as a free upgrade for Windows 7/ 8/ 8.1 users and new PC and tablet users, Microsoft on Thursday made the latest version of its desktop and tablet operating system available to buy for new users in India. Microsoft has now listed the pricing for the full version of the software.
The Windows 10 operating system can be purchased from Microsoft's official online store – Microsoftstore.com.
Users who do not qualify for a free upgrade to Windows 10 (including users of Windows Vista and XP), people who're assembling a new PC and Mac users can buy the full version of the OS at Rs 7,999 for the Home version and Rs 14,999 for the Pro version.
Microsoft is offering free upgrade to Windows 10 for users of Windows 7 and Windows 10 users provided they update their systems within one year of the OS' availability.
People who reserved their upgrade to Windows 10 will be notified in phases when their upgrade is ready to be installed. For business customers, Windows 10 is available to start deploying within work environments, and starting August 1, organizations that have volume licensing can upgrade to Windows 10 Enterprise and Windows 10 Education.
A Microsoft Phone Companion app enables iPhone's, Android or Windows phones to work with Windows 10 devices.