On Thursday, November 7, 2013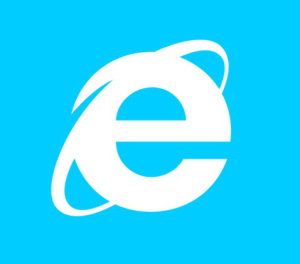 Internet Explorer 11, the default browser of Windows 8.1, is now also available on Windows 7. Microsoft previously launched a number of beta versions and always said that IE11 would arrive on its older operating system shortly after the launch of Windows 8.1, so today's launch isn't exactly a major surprise.
Internet Explorer 11 (IE11) is available worldwide in 95 languages for download today. We will begin automatically updating Windows 7 customers to IE11 in the weeks ahead, starting today with customers running the IE11 Developer and Release Previews. With this final release, IE11 brings the same leading standards support–with improved performance, security, privacy, and reliability that consumers enjoy on Windows 8.1—to Windows 7 customers.
Microsoft says this new version is about 30 percent faster than its nearest competitive browser on Windows 7 and in terms of raw JavaScript performance, it's 9 percent faster than IE10. To demonstrate IE's performance, Microsoft launched EtchMark and Popcorn, two new graphical benchmarks, today.
With this launch, Microsoft is also highlighting IE11′s security features. According to a study by NSS Labs, IE blocks 99 percent of socially engineered malware, while Chrome only blocks 70 percent and Firefox and Safari block 4 percent. The numbers for phishing attacks are similar, with IE blocking 92 percent, Chrome 71 percent, and Safari and Firefox around 35 percent. Those numbers should be taken with a grain of salt, of course. – Tech Crunch
30% faster for real world Web sites
With IE11 we continue delivering the best performance for real world Web sites on your Windows device. IE11 on Windows 7 improves performance across the board with faster page loading, faster interactivity, and faster JavaScript performance, while reducing CPU usage and improving battery life on mobile PCs.
You can experience IE11's leading performance first hand with demos on the IE Test Drive site where you'll find examples of hardware accelerated rendering, interactivity, touch, and real world site patterns. EtchMark is a new test drive demo that's an entertaining HTML5 retro-drawing experience, one that also enables you measure your browser's performance.
Other Key points
·         Leading JavaScript performance
·         Fast, world-ready Web applications
·         Faster development with 25 new and improved modern Web standards
·         Best experience of your sites and apps together
You can find all the details about the Windows 7 launch here.
So head down and download IE 11 for your Windows 7 powered machine.